How do I create a basic invoice for a treatment appointment?
Practice Jewel provides all the tools you need to quickly and easily generate professional looking invoices for every appointment.
This tutorial will guide you through the easiest method of creating a client invoice from a treatment appointment you have in your calendar.

To create an invoice, simply navigate to Appointment >> Patient Appointment


Next, locate the patient's name in the today's appointments section of the clinic view.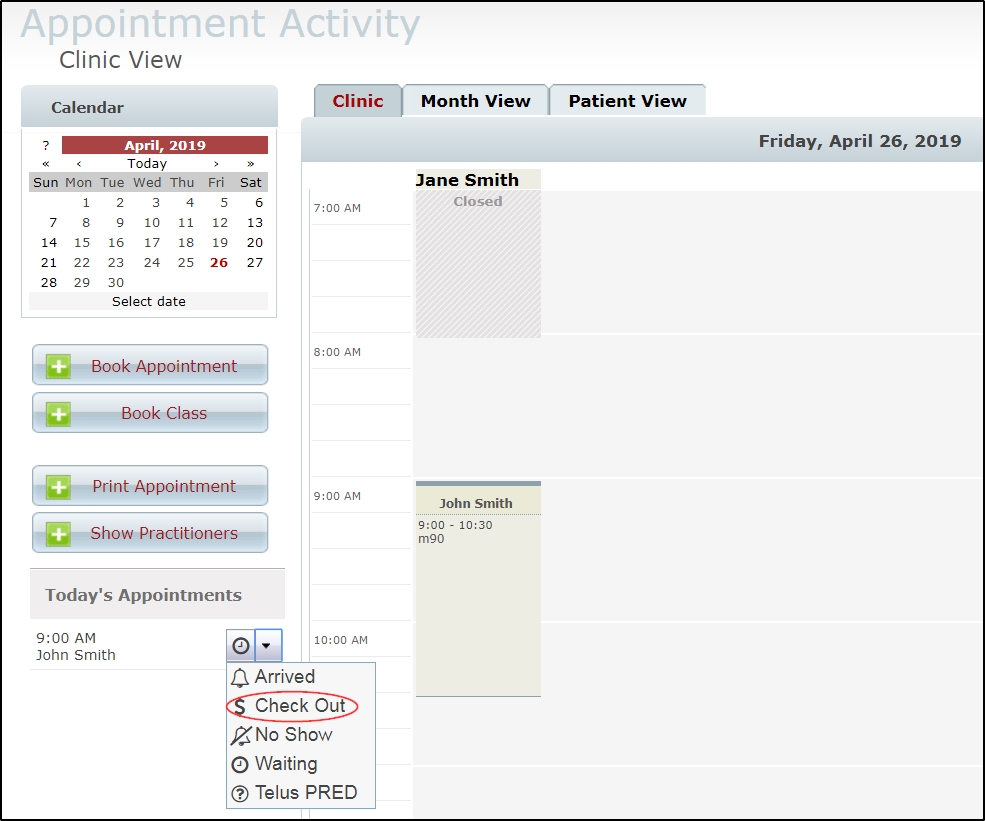 Select "Checkout" from the drop down list. The "Checkout" button will take you to the invoicing section of the system and will open up the client's account. It will also create an invoice with the treatment's service already entered with the taxes (if applicable) and balance calculated.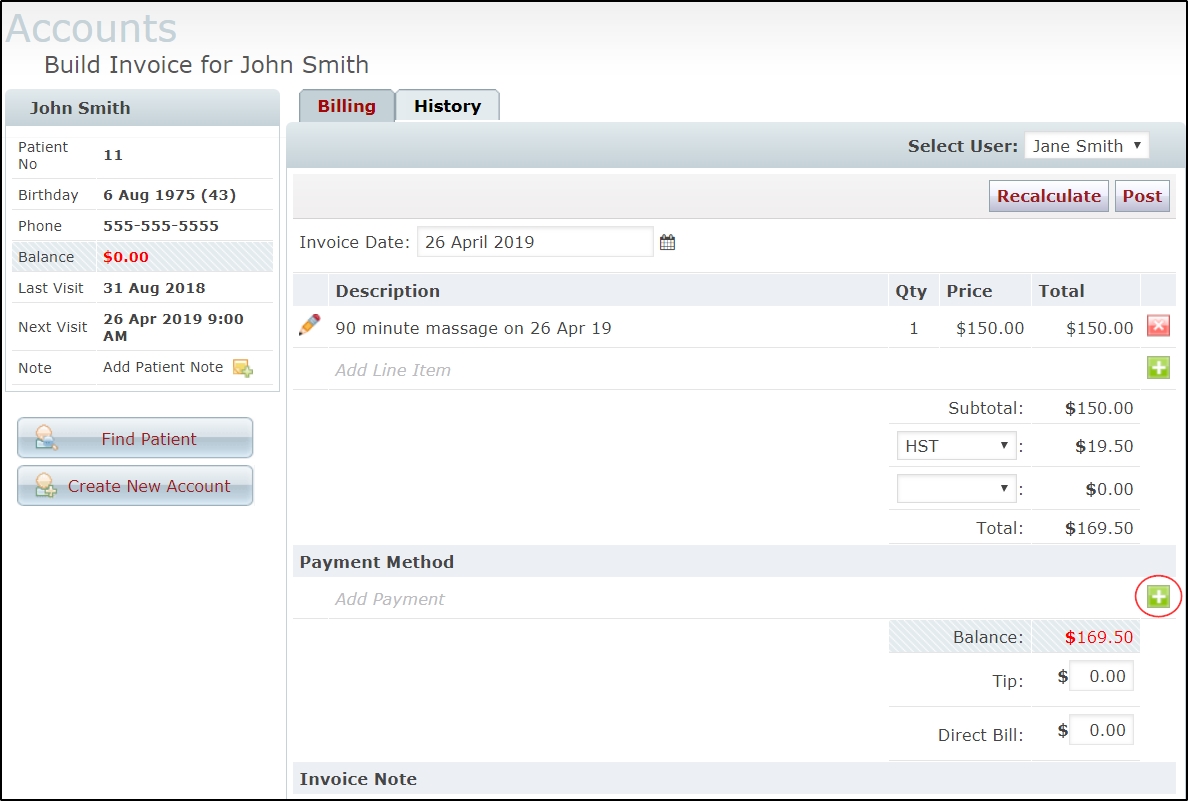 Next, click on the

green "Add" button to add a payment type to your invoice. Choose your payment type from the list.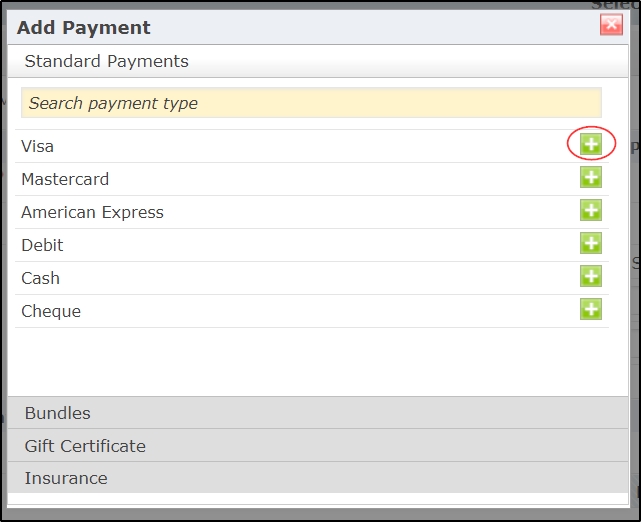 Now click on the

Post button to save and complete the invoice.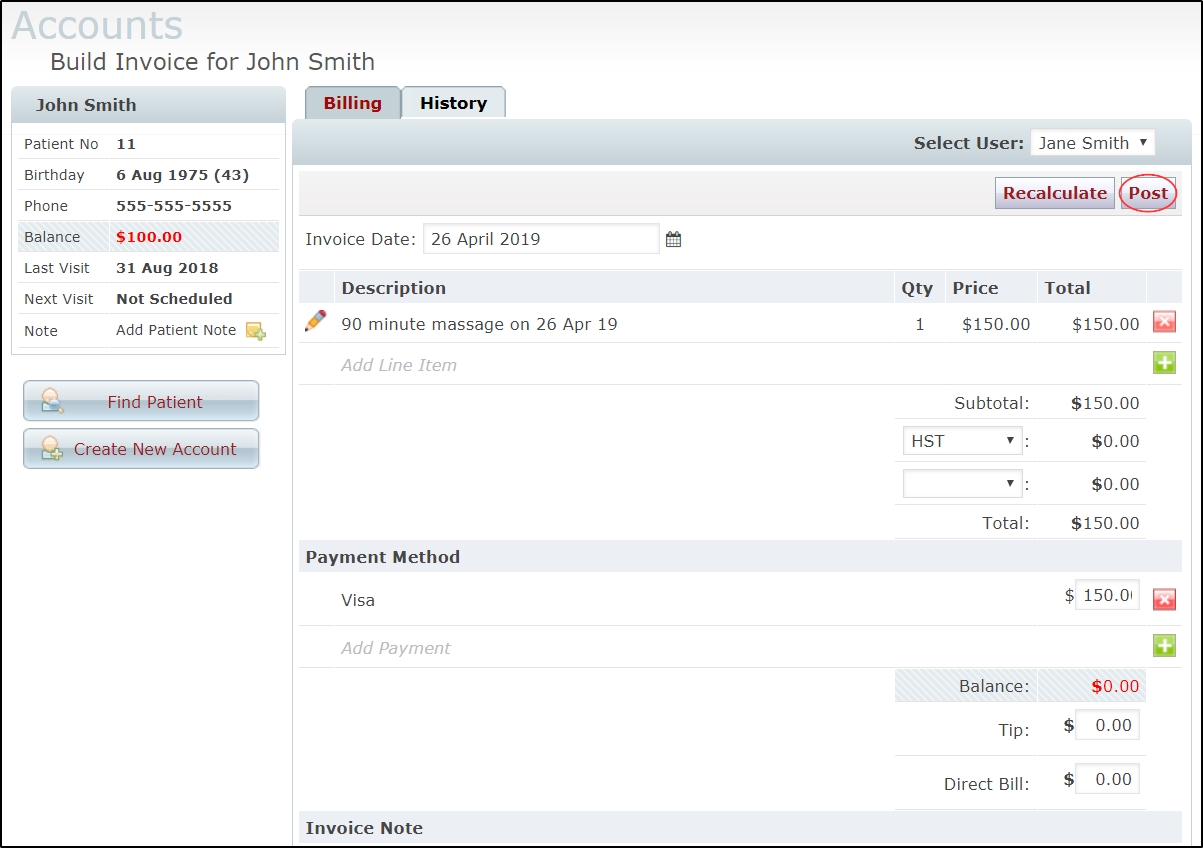 To print your finished invoice, click on the print button to open and print a copy of the invoice for your clients.