How to e-mail a treatment invoice:
From time to time, patients may require you to send them their invoice / receipt for a treatment via e-mail. To do this, follow these steps: 1. First, create a patient invoice / receipt. You can do this from the calendar using the check-out shortcut (click for more on that here) or you can begin an invoice from scratch. (Click here for a tutorial.)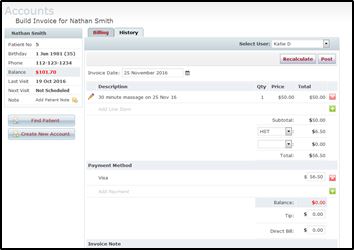 2. Once your invoice has been posted, click the e-mail button. This will automastically send the invoice to the primary e-mail address listed on the patient's profile.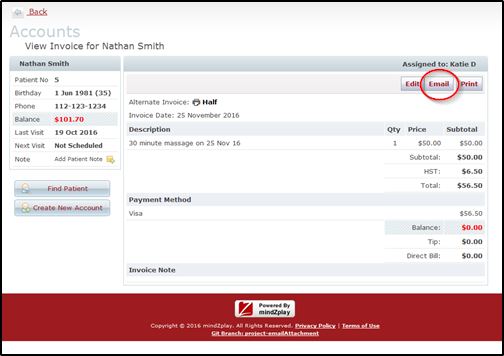 A message bar will appear at the top of the screen, indicating your receipt has been sent.