How to create a patient account statement:
From time to time, patients may require an account statement showing all their treatments during a given period. To create one, follow these steps: 1. Go to Patient > Accounts

2. On the resulting page, click on the "History" tab.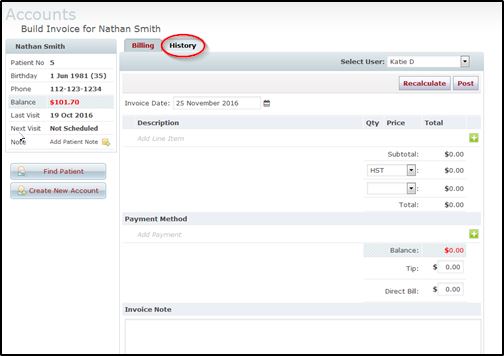 3. Select a date range using the From and To fields and click "Find" to narrow your client history to only the period you wish to create a statement for. You can further narrow these results using the Practitioner and Payment type fields as well.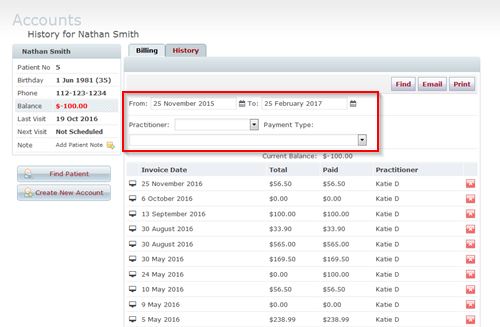 4. Next, click the "Print" or "E-mail" button. Print will open a PDF of the statement for you to view or print from your computer. E-mail will automatically send an e-mail to the primary address listed in your patient's profile.