The Appointment Section offers a number of calendar driven tools that allow you to schedule and easily communicate patient appointments. Appointments can be scheduled from either the "Monthly" or "Clinic" tabs. Here is how to book an appointment from the month view tab.
Navigate to Appointment >>> Patient Appointment.

If your default view is set to "Clinic" please click on the month view tab, then select the appropriate practitioner from the drop down menu on top of the calendar view.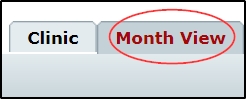 Next, select the desired appointment date by clicking on the appropriate date within the calendar. (If required, use the month buttons at the top of the calendar to change months.) This will bring up a list of hours.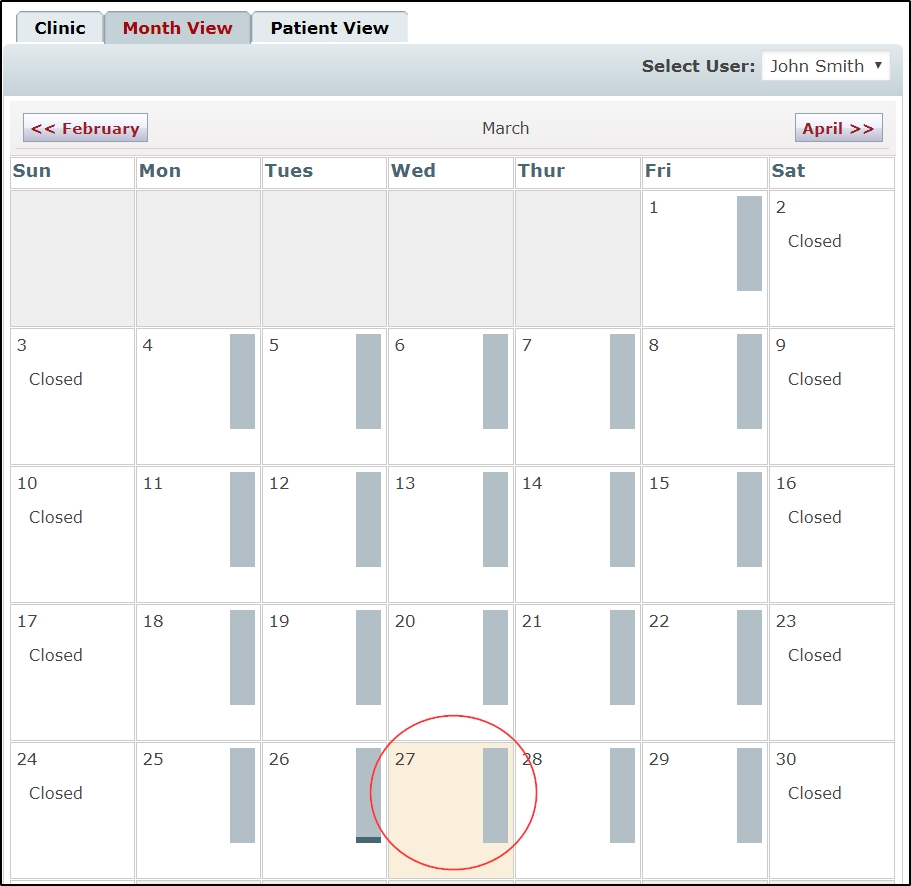 Click on the time closest to the desired booking time.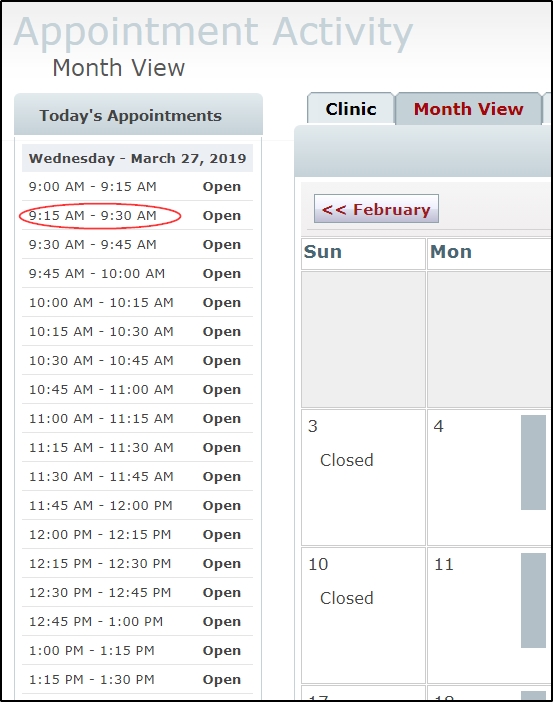 In the resulting popup, begin typing the *client's name in the search box. After entering the first three letters, you will notice a suggestion list of client profiles from your database matching what you have typed so far. You can select a name now, or continue typing until you see the correct name and select it from the list.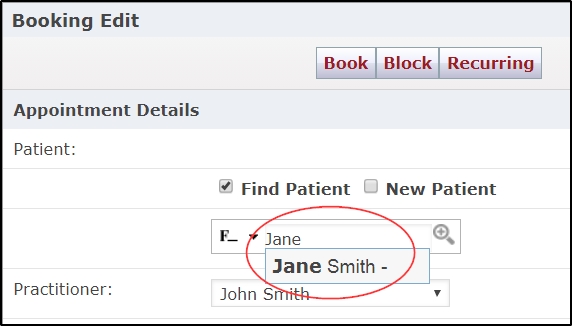 Note: The search box contains a filter icon, which you can set to Name, Health Number, First Name only or Last Name only. If you are not seeing results when typing in your client name, check what your filter is set to.
To view further patient information such as contact information, patient number, health number, next visit, last visit, and current account balance, click on the "Show Patient Details" bar to reveal further information.
Use the date and time drop tools to further refine your selected date and time if needed, then select a service from the drop down menu. When finished, click the Book button to save the appointment booking and notify the client.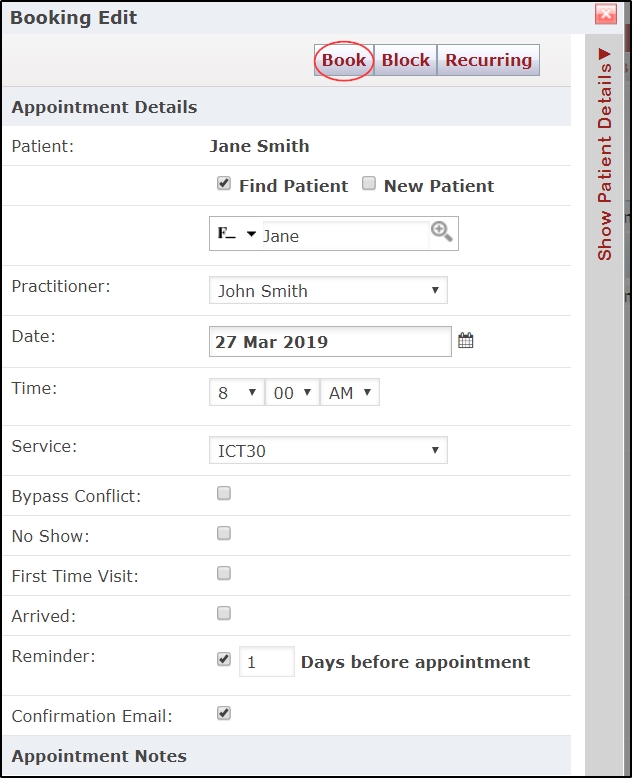 Your client's appointment is now reserved for them and this time-slot will no longer be available for bookings. A confirmation email will be automatically sent to the client immediately upon booking and a reminder email will be sent to them 1 day prior to their appointment, unless these settings are changed on the appointment screen before clicking on book.