How to create a Practitioner Screening log
You can keep track of your COVID-19 practitioner screening logs within your practice management software. To do this, follow these steps:

1. Go to the "Desktop" area of the system. (If you have just logged in, this will be where you start out, and you can skip this step.)


2. Click on the "Practitioner Screen" button.


3. Verify that the correct practitioner is selected in the drop down menu. (As long as you are logged into your own account, it should default to you automatically.)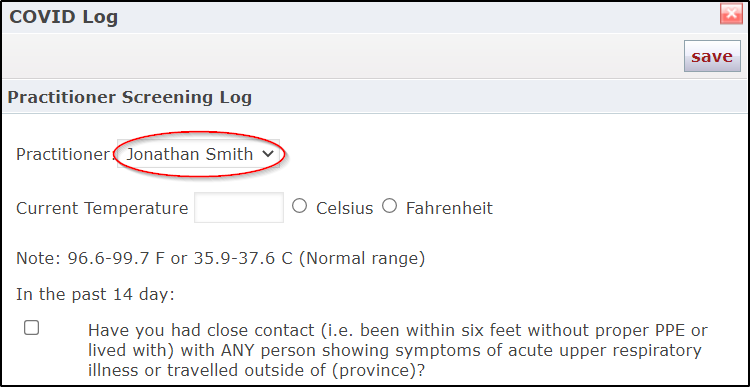 4. Fill out the appropriate information.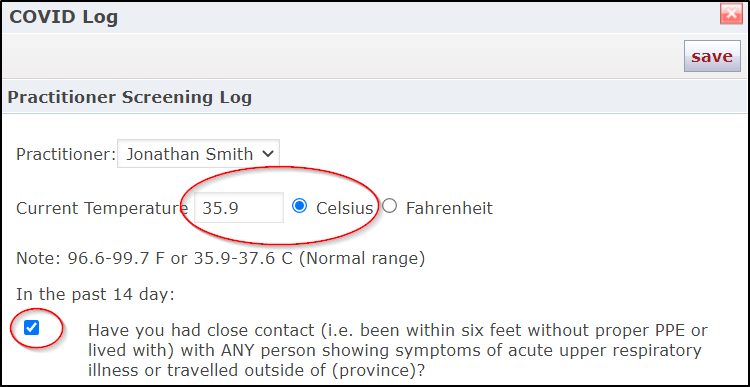 5. Click "Save"

That's it! Your log will now be saved to the "Practitioner log" area in the reports section. (You can find more info on that here.)