How to add Page Headers to your website!
Page Headers provide a quick introduction to the content of each page of your website. Once you have chosen a heading style, you can easily and consistently add these simple, attractive titles to all your pages.
1. To add headers to a web page, you must first choose a header style. To do that, go to Website Control >> Website Design

2. Click the pencil icon

beside your active theme to open the theme editor, and click on the Page tab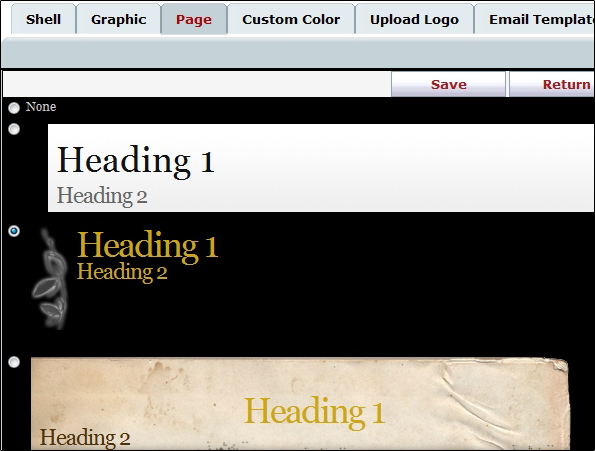 3. Choose a header style from the menu and click the save button

to preserve your changes.

4. When finished, click the return button

to go back to main menu.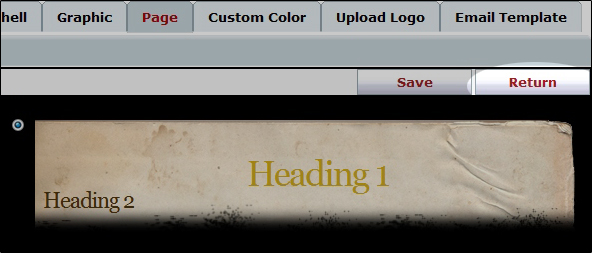 5. Page headers will not appear on pages without a header on them. To add a header style, go to Website Control >>> My Pages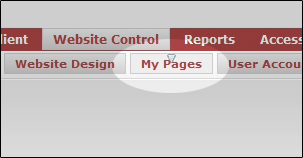 6. First, open the editor by clicking on the pencil icon

beside the page you would like to add a header to.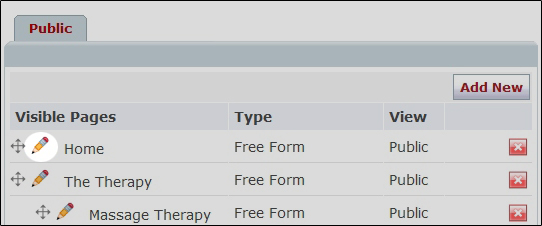 7. Type your header into the Main Header box. You may also specify a sub header.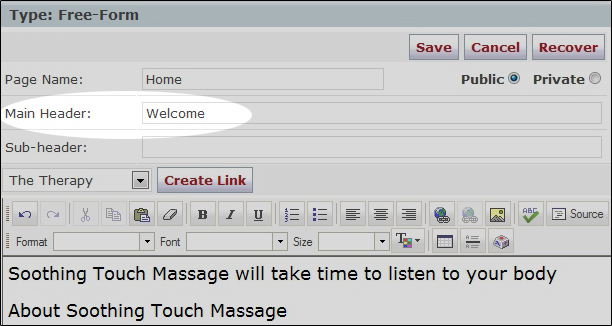 8. When finished, click the save icon

.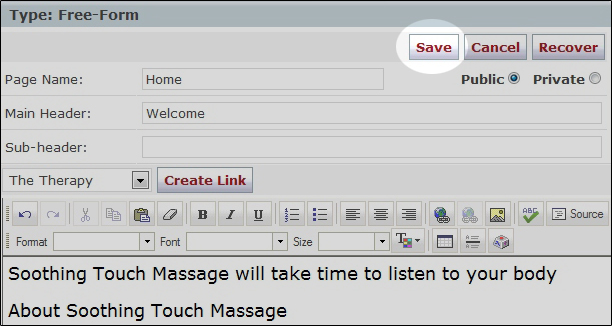 On your website the header will now be on the page that you have choose.