"How do I set up emailing groups"
To create Emailing Groups such as "Clients", "Suppliers", "Marketing Partners", etc. ...

Navigate to Communication >>> Contacts

Click the Group Email tab

.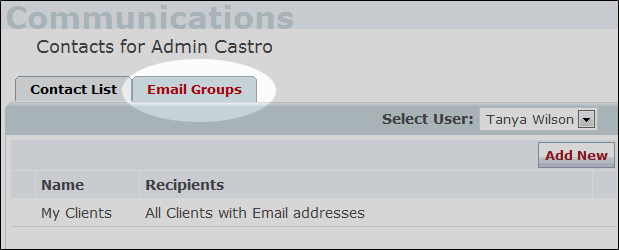 Click the Add New button

.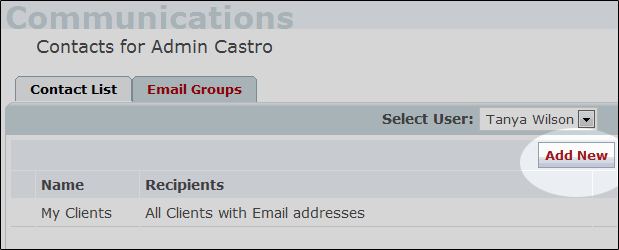 On the resulting page give the group a name by completing the Group Name field.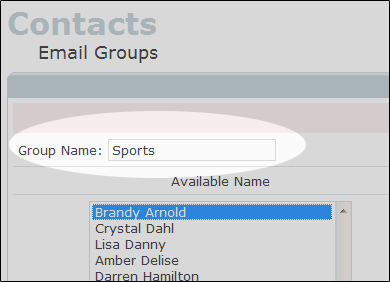 Select a contact to be included in the group by highlighting their name in the left column. Click the Add Arrow button

to move them into the right column. Repeat Steps for each contact you wish to include in the group.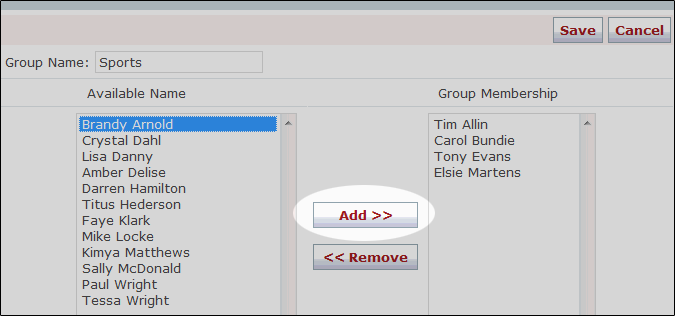 Note: Multiple contacts can be selected and moved into the group in a single step by holding down the "Ctrl" key on your keyboard during the selection process.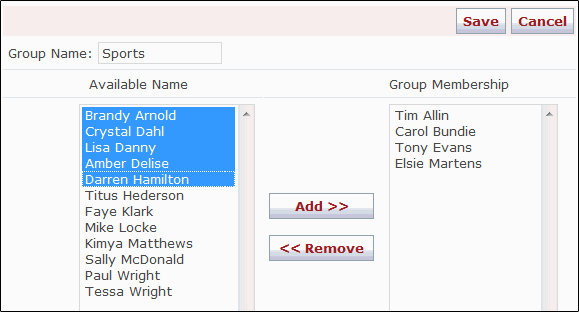 When done adding names to group click the Save button

.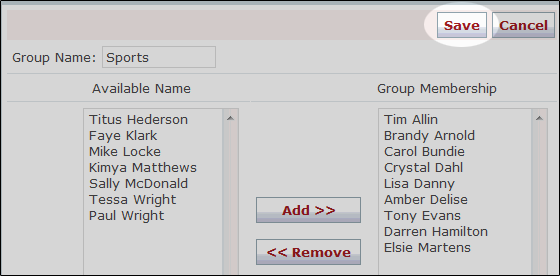 Your email group can now be used to send clinic-wide email messages.
To learn more about How to Edit Automated Email Messages
click here
or How to send e-mail messages using your system
click here