Creating Chiropractic Treatment Notes
Digital SOAP notes allow you to document your treatments and keep track of patient progress. Notes can be recorded on each session and then reviewed before the next session. If you do not see the chiropractic SOAP notes option, please refer to (link) our tutorial on how to set your default SOAP note template.
If you have already reviewed that tutorial, here's how to create your first SOAP note:
1. Go to Patient > Records

2. Select the appropriate treatment date from the drop-down list. This will populate the relevant practitioner and appointment date/time onto the note.


3. Check "Consent Received by Client" box to indicate you have received consent to treat this patient.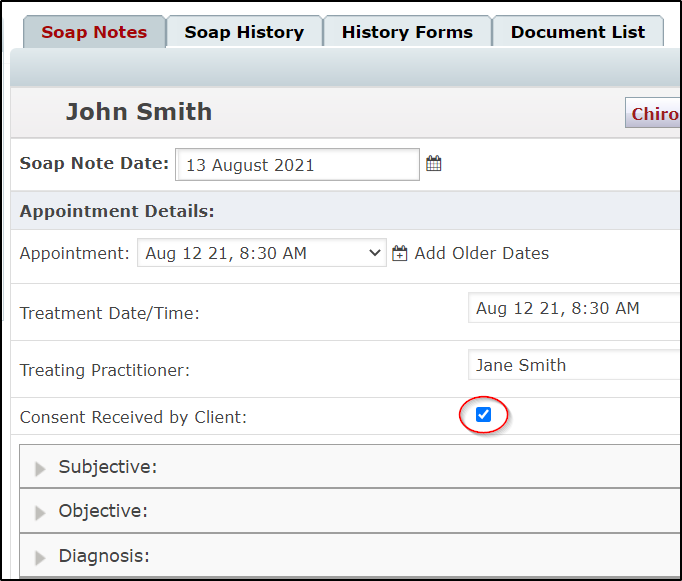 4. Each of the text box sections (subjective, objective, treatment, diagnosis, and follow up) can be opened by clicking on the section heading. The "treatment" screen and in addition to the text box there is also a set of vertebra buttons. Clicking on one or more of these will add the relevant information to your note within the treatment box. (For example, clicking on T6, T7, T8 and T10 would add "T6-8, T10" to your note. If you then click T9, this will change automatically to T6-T10.)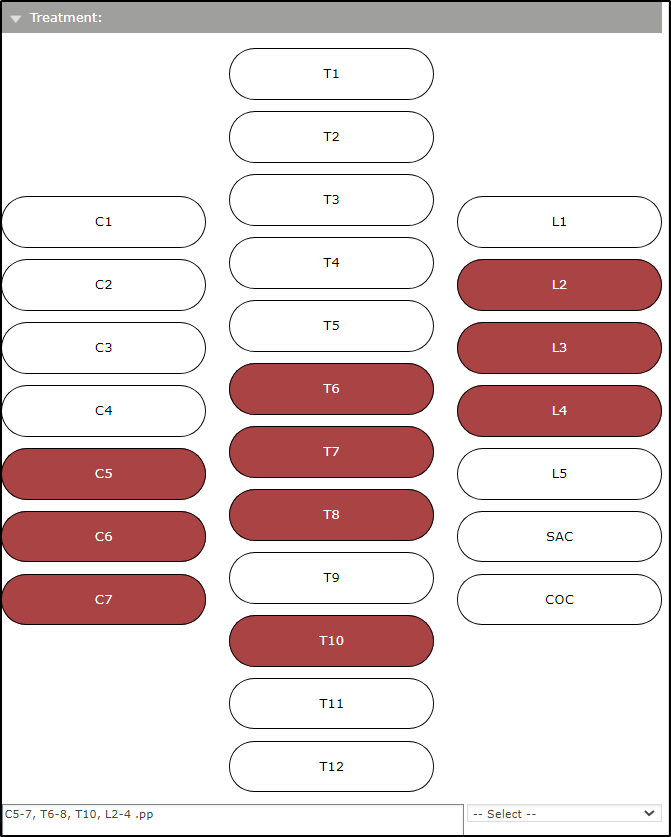 You can then compose your notes in any of these boxes by selecting short codes from the menu beside the text box, or by typing them in. Short codes are codewords preceded by a period, which will automatically change to the appropriate phrase or term when you press space bar after typing them.

5. Optionally, you can upload a document as well. So, if you have a prescription, X-Ray, form, or other file, image, or document you wish to upload you can include that with the note.
6. If you have nothing to upload, you can either hit save, or sign & close.
"Save" will leave the note pending for whatever period you have set in your user account, allowing you to go back and add additional information later.
"Sign and close" will close the note. Any further edits made after a note is closed will be marked with the name of the practitioner as well as the time and date of the edit.